Just Listed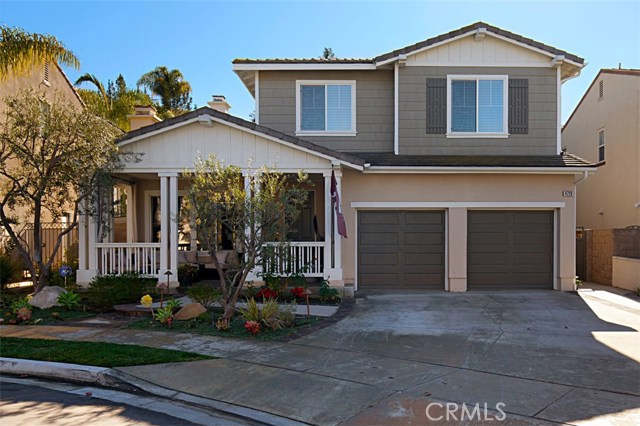 Welcome to Forster Highlands and the highly sought after Las Veredas neighborhood! This immaculately maintained 4 bedroom plus office, 2 1/2 bath home is a mere walk to community parks, pool and highly sought after schools. Lovely upgrades include a remodeled kitchen and family room with center island and granite countertops and all high end Viking appliances, hardwood floors, custom built ins, complete closet system in Master bedroom and high ceilings with recessed lighting and crown molding. There are 3 TV's and a surround sound system which extend into the backyard and patio for your viewing and listening pleasure. A serene back yard backs to the hills and includes a built in BBQ, spa and plenty of room to entertain. The peaceful zen style side patio with spectacular custom built combined waterfall feature and fire pit is a glorious retreat off the gorgeous dining room area. A 3 car tandem garage and a cul de sac street, no mello roos tax and low HOA's! This beautiful and private turnkey property is not to be missed!
If you're a newer homeowner, odds are you don't really "own" your home outright. Rather, you likely have equity in your home.
In this article, we're going to talk about what home equity is, how to use it to your advantage, and things you should avoid using your home equity toward.
What is home equity?
Unless you're one of the lucky few who paid for their homes in cash, you probably took out a mortgage. As you pay off that mortgage you build equity.
Home equity is essentially the value of a property that a homeowner has at their disposal due to paying back part or all of their mortgage.
However, there's another factor at play in home equity, and that's market value.
Since the housing market fluctuates, the value of your home does as well, and as a result, your home equity changes with the market value of a house. That might sound worrying, but the good news is that due to something called appreciation.
In the same way that the cost of living tends to rise each year with inflation, so do housing prices. However, appreciation isn't the only factor at play in the valuation of your house. As your home ages, it will likely need some renovations, which could decrease the home value.
Generally speaking, however, your equity achieves a net gain as you pay your mortgage and the value appreciates.
Increasing equity
Now that we know why equity can be so beneficial as an asset, let's talk about ways to build it.
The best way to build home equity is to repay your home loan. However, more than simply repaying, you'll want to repay in the fewest number of years to avoid paying more in interest. The longer you take to pay your mortgage, the more interest accrues that could have been used toward other investments.
The second way to increase equity is one we mentioned before--market fluctuation--namely appreciation. To improve the chances of getting a high appraisal of your home, it's important to keep up with maintenance and make smart renovation choices that will have a high return on investment.
Using home equity
The best use of home equity is to leave it be and increase its value over time. However, that isn't always possible for all of us. Since many of us need to move before repaying our full mortgage, equity allows homebuyers to use their equity toward their next mortgage.
Another option is to take out a home equity loan or home equity line of credit. Ideally, you'll only use these loans if you're planning on using the loan money to increase the value of the home via home improvement projects.
Borrowing against your home equity does come with risks. Since you are putting your share of your home on the line, there is a chance of your home being foreclosed on if you don't repay the home equity loan. However, lenders typically seek other methods of repayment or settlement before foreclosure.
Just Listed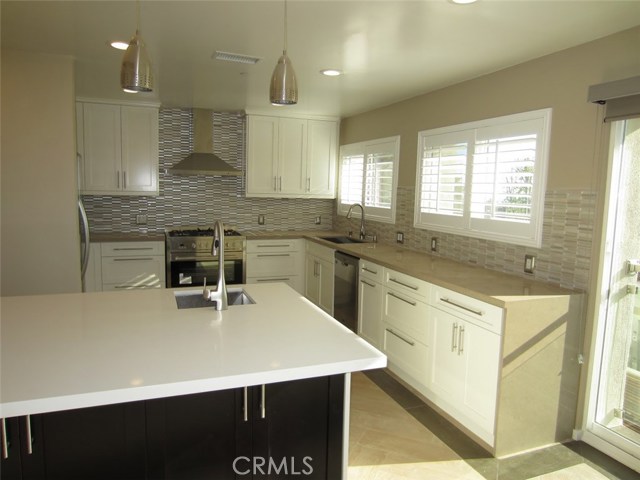 This wonderful South West San Clemente home located on a tree lined street has so much to offer: 6 bedrooms, ocean view, 4.5 baths, 2 bonus rooms which can be used as bedrooms, a spacious great room and a spacious 900 square foot basement with lots of room for storage, a work area or a home gym! Recent Contemporary remodel includes a brand new kitchen with center island and new appliances and remodeled bathrooms. Enjoy ocean views from the kitchen, dining and living rooms and Master Bedroom Suite! Beautiful sunset views from your private balcony. Porcelain plank tile throughout the home. This home also features 3 wood burning fireplaces and contemporary roll up garage door. Close to the beach, world famous surf, excellent schools, fine dining, shopping, hiking and beach trails, Amtrak and Metro Station near by.
If you plan to sell your house in the near future, it often pays to focus on your garage. In fact, doing so may help you find innovative ways to differentiate your residence from other available houses and boost your chances of a fast, profitable home sale.
Ultimately, there are many quick, easy ways to transform an ordinary home garage into an exceptional one – here are three tips to help you do just that.
1. Remove Clutter
From rusty automotive parts to assorted paint cans and tools, your garage may be filled with a wide range of excess items. However, if you spend some time decluttering, you can cut down on excess items and improve your garage's appearance.
Separate must-keep items from excess ones in your garage. Then, if you have an abundance of clutter, you can host a yard sale or list excess items online.
Furthermore, if you're struggling to get rid of garage clutter, you may be able to donate some items to charity. By doing so, you can do a good deed and eliminate clutter from your garage at the same time.
2. Perform Deep Cleaning
A neat, well-organized garage can make a world of difference in homebuyers' eyes. Thus, you should focus on cleaning your garage from top to bottom.
Sweeping the floors usually offers a great starting point for garage cleaning. You also can wipe down tool benches and other garage surfaces and vacuum your garage as needed.
In addition, don't forget to err on the side of caution as you clean your garage. And if it's been many months since you last cleaned your garage, you should wear goggles, hand protection and a face mask while you clean.
3. Consult with a Real Estate Agent
When it comes to getting a home garage show-ready, hiring a real estate agent is a must. With a real estate agent at your side, you can find the best ways to enhance your house's appearance both inside and out.
Typically, a real estate agent will meet with you before you list your house. He or she then will examine each area of your home – including the garage – and offer honest, unbiased home maintenance and improvement tips. That way, you can prioritize various home upgrades.
A real estate agent will even provide expert support throughout the home selling journey. For example, if you need extra help cleaning your garage, a real estate agent can put you in contact with professional home cleaning companies in your city or town. Or, if you're unsure about how much your home is actually worth, a real estate agent can provide housing market data to help you price your residence appropriately.
Unfortunately, home sellers sometimes ignore garage cleaning as they prep their residences for the real estate market. But with the aforementioned tips, you should have no trouble upgrading your garage and transforming this area into a key differentiator for your home.
As the workforce changes and a growing number of companies seek out contractors and freelancers, many Americans find themselves in a gray area when it comes to their income. They may put in full-time hours, but on their taxes they work for themselves.
Mortgage lenders are cautious about who they lend to. They want to make sure you are a low-risk investment who has reliable, predictable income to ensure that they'll earn money off of your loan.
This can sometimes make it difficult for freelancers, contract workers, or the self-employed. Not only might your taxes be unconventional, but your income could vary depending on the time of the year and the amount of business you receive.
It's easy to see why many people would be anxious about applying for a mortgage under these circumstances. However, if you're self-employed, there's no need to worry. You can still get approved for a mortgage at a fair interest rate--you just need to do a bit of work to provide the right documents to your lender.
In this article, we'll show you what documents and proof of income you'll likely need and how to present it to a lender to make the process run as smoothly as possible to get you approved for your mortgage. Here's what you need to do.
Organize your records
Before applying for a mortgage, it's a good idea to take a look at your record-keeping process. As a self-employed worker, you're probably already used to tracking your own income. However, this will help the lender analyze your income easier and move the process along more quickly.
Having a master spreadsheet of your dated invoices, paid amounts, and the names of your clients is a good place to start. You'll also want detailed, easy to read information for your previous employers, landlords, references, and any other information you think will be pertinent.
Next, gather your tax documents for the last three to five years. As a self-employed worker, you likely file a Schedule C (Form 1040) and a Schedule SE. Make sure you have copies of these forms.
Dealing with deductions
Many self-employed workers write off business expenses in their tax returns. Travel expenses, internet, and other costs associated with doing business are all ways to save by reducing your taxable income. Doing so can save you money, but it can also reduce your net income which is what lenders will see when you provide them with your information.
If you're hoping to get approved for a bigger loan, one solution is to plan your taxes in the year prior to applying for a mortgage. Make fewer deductions than you normally would to increase your net income.
Be ready to clarify
When a mortgage lender is reviewing your information, make sure you are open and available to provide any information that can be helpful to them in considering your application. Being prompt and accurate with your responses will signal to your lender that you are willing to work with them.